Ryan Reynolds is a jokester about pretty much everything.
The Golden Globe-nominated actor has made jokes about wife Blake Lively's birth moments, his children's names, his sex life and oh so much more, but there's nothing Reynolds takes more seriously than the love he has for his wife. When it comes to Reynolds' sense of of humor it seems like nothing is off limits. "No matter which kids book I read to my screaming baby on an airplane, the moral of the story is always something about a vasectomy," he once tweeted. And that's just the beginning of his wisdom-filled tweets on parenthood.

But when Reynolds was awarded a star on the Hollywood Walk of Fame Thursday, it was clear that the Deadpool star is so in love with his wife—no jokes necessary.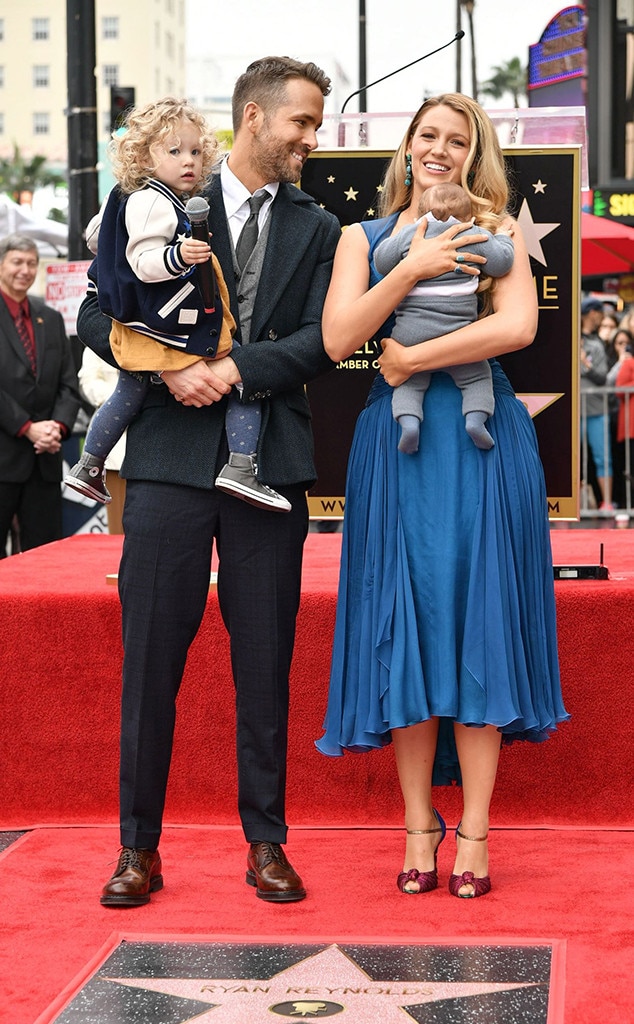 Rob Latour/Variety/REX/Shutterstock
"I want to thank my wife, Blake, who is sitting right there who is everything to me. You are the best thing that has ever happened to me," Reynolds said at the podium looking handsome in a three-piece suit. "You make everything better—absolutely everything in my life better. You've given us two of the most incredible children that I could ever hope to have. You've made me the father of my dreams when I thought I only had fun uncle potential."

When the Green Lantern star does make a crack or two at his wife's expense, he always follows up with a heartfelt sentiment that makes everyone swoon.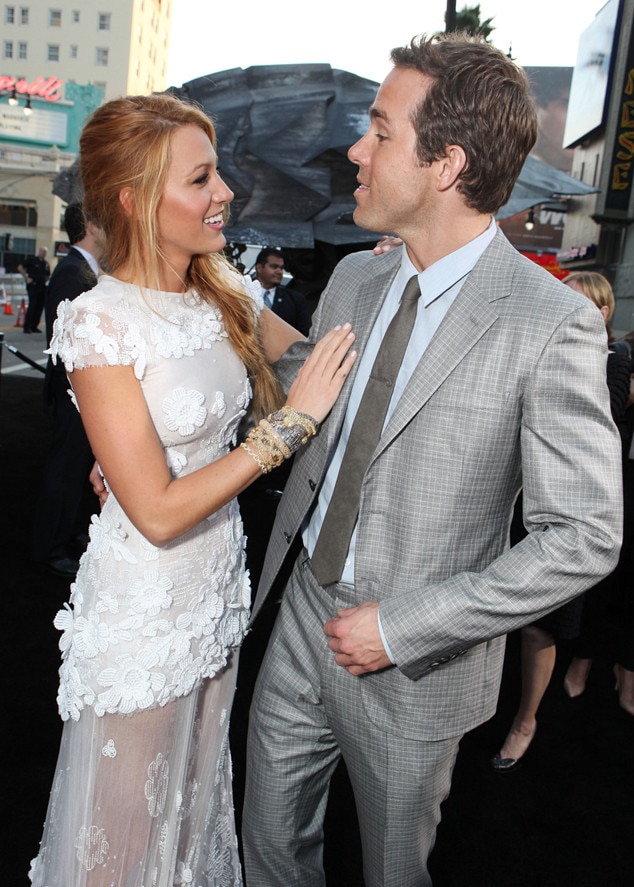 Eric Charbonneau/WireImage
While talking to E! News earlier this year, Reynolds joked Lively was "extraordinarily pregnant" and unable to go hiking, he later told us he wouldn't change that for the world because it meant having another child, in addition to first daughter James Reynolds, in his life. "There's nothing on earth more grounding than having a baby," the actor told E! News. "It's the best thing that could ever happen to someone."

Before Reynolds and Lively tied the knot, however, they began as friends after meeting on the set of The Green Lantern. In each other's friend zone, Lively and Reynolds decided to go on a double date. You can only imagine how it ended…

"That was the most awkward date for their respective probably because we were just like fireworks coming across," Reynolds revealed, laughing.
"It was weird at first but we were buddies for a long time. I think it's the best way to have a relationship is to start as friends."

Awww!

And despite any and all jokes about what goes on while Lively is giving birth (think "Let's Get It On" playing in the background), Reynolds has made it clear he pinches himself regularly to make sure he's living in reality. "I'm on the precipice of having a real American family," Reynolds told GQ. "I mean, I always imagined that would happen, and then it happened. Every idiotic Hallmark-card cliché is true."

One thing's for sure: Reynolds is one of the funniest serious men in Hollywood.